One of the largest ranges of 15mm scale sci-fi miniatures in the world gets bigger today with the reveal of Grima Combat Robots and their Planetary Militia operators. The Ion Age 15mm Range.
The Planetary Militia are present on virtually every world of the Prydian Precinct and while the bulk of its troops are Men and Women there is another type of solider who fights; the Grima Combat Robots. Under Human control at all times and incapable of independent thought these machines selflessly serve using the same weapons and equipment that regular Planetary Militia's do. Specialist operators control them issuing programmed orders.
If you wish to read in depth into the Guran Activation in 4302IC and about the Grima there is an article on our
BLOG
for you.
Winter Mega Event 2023 is on until 6th December. 20% off all orders auto at checkout plus free new miniature as well as 80 new codes and a hundred deals and offers. See our BLOG for the entire event and all details. Not to be missed!
As with the entire 15mm range we have packs (within which you can purchase any single pose in any amount) as well as a platoon pack with a unique extra free figure in it. Browse the over 250 codes of miniatures or see all of the
GRIMA ROBOTS
or the
PLANETARY MILITIA
on the website refined searches.
Pack of twenty five poses plus
free unique Planetary Militia Grima Repair Trooper
Pack of ten (or choose singles) miniatures
giving you core rifle and squad support weapon poses.
Pack of ten (or choose singles) miniatures giving you
platoon level support weapon poses and loader poses.
Pack of five (or choose single) miniatures
giving you the Planetary Militia operator poses and Grima guards for them.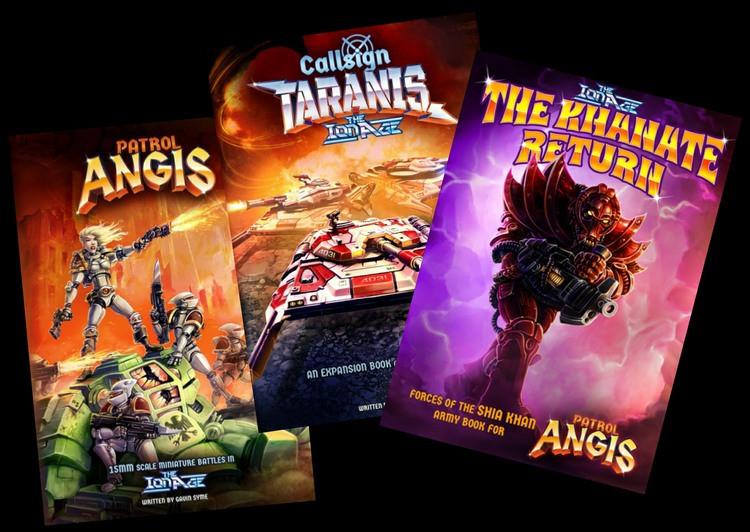 Thank you for Reading,
GBS (Gavin Syme)